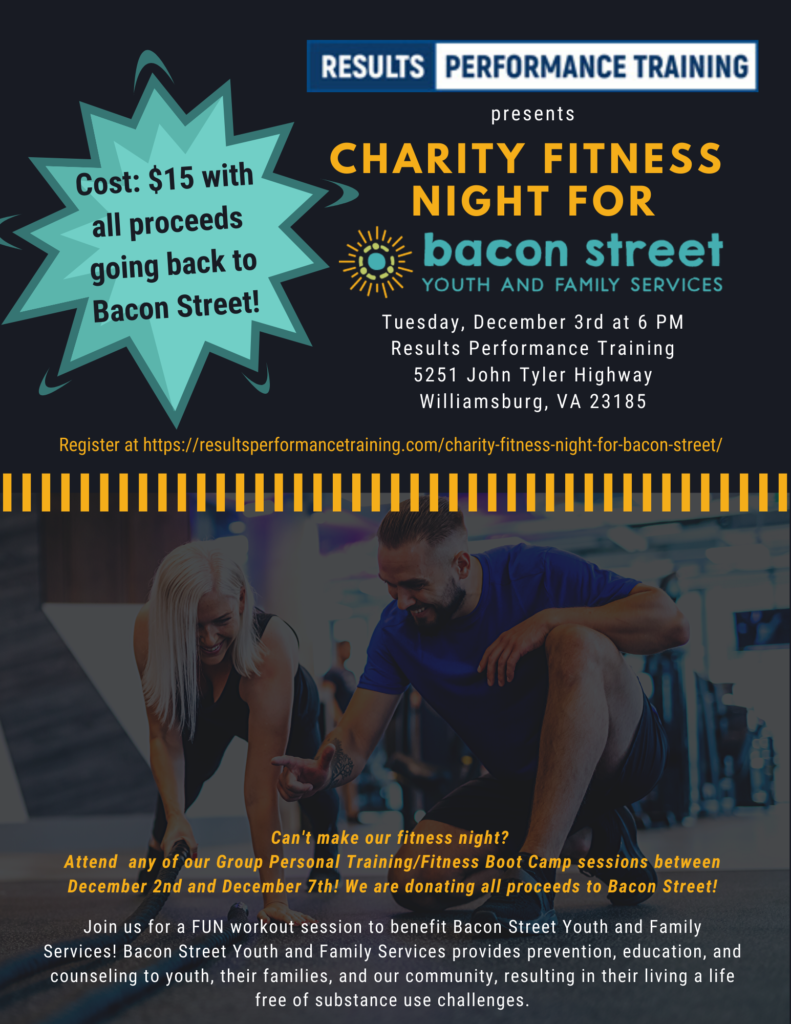 Get fired up for a fun fitness night at Results Performance Training!
100% of proceeds benefits Bacon Street Youth and Family Services!
If you can't join us for fitness night, Results Performance Training has been generous enough to include any group personal training/fitness bootcamp sessions between December 2nd and December 7th as well! The cost is $15, and you can register on their website.