Check out our incredible staff members that make Bacon Street Youth and Family Services the awesome place it is!
Administration
Kimberly L. Dellinger, M.Ed., Executive Director
Kim Dellinger came to Bacon Street in February 2015. She is thrilled to be able to work with such a dynamic and dedicated group of prevention and treatment professionals and is eager to work with the greater Williamsburg community in growing the services that we provide for teens and their families. Kim is originally from Arizona and did her undergraduate work at Northern Arizona University in history/social studies education after which she continued on to graduate school at James Madison University and graduated in 2003 with her Masters of Education degree in College Student Personnel Administration.  Kim has worked in substance abuse prevention with teens for the past 10 years and is passionate about empowering youth and families to lead healthy and successful lives.  A relatively recent transplant from Vermont, she's enjoying being closer to family and friends in Virginia.  She and her husband Scott have twin daughters, Kaylee and Claire who are in third grade at J. B. Blayton Elementary School.  In her free time she loves gardening, reading, hiking and is passionate about Broadway musicals and the arts.
Susan Sullivan-Tubach, Office Manager
Susan joined Bacon Street in June 2015.  She has a BA in Psychology from The College of William and Mary and previously volunteered with Bacon Street during her Community Psychology Practicum.  Susan has worked in community outreach and education for over 10 years.  Her extensive work with non-profits has prepared her for the various organizational and financial responsibilities of the Front Office.
Sarah-Daye Hand, Marketing and Special Events Coordinator
Sarah-Daye began her experience in events by shadowing David Beahm, of David Beahm Designs in New York City, during the summer of 2008. At this time, event planning was something she had never considered, but watching the ballroom of the NYC Plaza Hotel turn into a Jewish wedding extraordinaire, planted the seed. It was then that Sarah-Daye decided to start actively gaining experience in event planning. She applied for and received an internship with the events department at Christopher Newport University, where she was excited to assist in the planning of CNU's 50th Anniversary Gala, and her very own commencement. After graduation,  Sarah-Daye was hired by Colonial Williamsburg to be a Conference Coordinator where she received her event planning certification from Academy of Special Event Professionals. After three years, she moved on to the College of William and Mary's Conference Services department where she spend a year. Although Sarah-Daye loved planning special events for the college, she still thought something was missing in her career. Luckily a friend told her of a position with Bacon Street Youth and Family Services and she knew she had to work for the Agency. Not only did she get to plan events, but the events she would be planning would have a purpose that would benefit her community. She is very excited to apply her skills and expertise of event planning to the non profit world and help Bacon Street continue to grow and support her community.
Clinical Staff
Robert Coleman, M. Ed., L.P.C, L.M.F.T, L.S.A.T.P., Clinician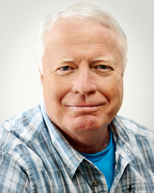 Bob joined the Bacon Street counseling staff in 1977 and was appointed Clinical Supervisor in 1980.  He maintains three licenses from the Virginia Department of Health as a Professional Counselor, Marriage and Family Therapist, and Substance Abuse Treatment Practitioner.  In addition to his work at the Bacon Street Center, Bob has been in part-time private practice in Newport News and Williamsburg since 1981.  He also actively serves on the College of William and Mary's Counselor Education Advisory Board, and the Virginia Community Services Boards Adolescent Substance Abuse Treatment Coalition.
Bob resides in Williamsburg with his wife, Debbie, a Licensed Clinical Social Worker, and their dog, Pete.  He has two daughters.  Lindsay is a Nationally Certified School Psychologist, and Chelsea is a senior at Randolph-Macon College.  Away from the office, Bob can be found swimming, bicycling, and running.  Participating in the sport of Triathlon since 1997, he successfully completed the Ford Florida Ironman in 2005.
Laura Townsend, M. Ed., L.P.C, L.M.F.T, L.S.A.T.P., Clinical Supervisor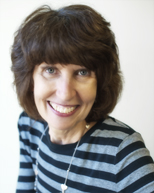 Laura Townsend has been employed with Bacon Street since 1979, following her graduation from The College of William and Mary.  She is licensed by the Commonwealth of Virginia as a Professional Counselor, a Marriage and Family Counselor and as a Substance Abuse Treatment Practitioner.  While over the course of her career she has functioned in several capacities with the program, at present she is primarily doing assessments of the consumers.  She serves as the representative to the Local Human Rights Committee for Bacon Street Youth and Family Services.
Nathaniel Mason, Clinical Intern, William and Mary
Nathaniel is a University of Virginia graduate (Class of 2013) and majored in psychology and cognitive science. He has experience with in-home counseling, therapeutic day treatment, and the New Leaf Clinic for sanctioned-students at William and Mary for their substance use. He is passionate about helping adolescents and their families with the unique developmental struggles at that age. He is excited to gain more experience at Bacon Street and is going to pursue his LPC in the state of VA and then a doctorate in counselor education.
Billy Sincoskie, Clinical Intern, Thomas Nelson Community College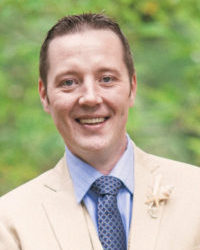 Joined Bacon Street in the fall of 2016 as a prevention intern and is now working on his CSAC Assistant Certificate.
Prevention Staff
Stephanie Wills, Prevention Coordinator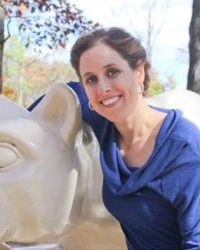 Stephanie joined Bacon Street an intern in January 2017 during her final semester at Pennsylvania State University graduating with a degree in Human Development and Family Studies. Her extensive experience of work and volunteering in the non-profit sector made for a seamless transition from the classroom to the office. Stephanie believes and is committed to cultivating strength of character and love first in the family that will then extend to the community and from the community to society. It is an honor and lifelong endeavor to discover the potential that is in others providing support within her capacity as a member of a profession, community, friend and especially family. It is her honor to be working with such a talented and dedicated team in efforts to reducing the debilitating effects of adolescent substance abuse and mental illness within our community.
As a wife and mother of two, Stephanie, spends her spare time celebrating the simple beauty of everyday life from one memory filled moment to the next! As a part of her community, she volunteers as Key Spouse for her husband's Air National Guard unit aiding families in times of separation, loss, transition and any other need! As a friend, Stephanie enjoys the company and encouragement of others preferring a home full of laughter, music and great food!
Gayla Robinson, Prevention Intern
Gayla is a senior at Old Dominion University majoring in Human Services. When Gayla is not in school, she volunteers at two local jails. Gayla loves to eat, write songs, and watch documentaries.