Check out our incredible staff members that make Bacon Street Youth and Family Services the awesome place it is!
Administration
Kimberly L. Dellinger, M.Ed., Executive Director
Kim Dellinger came to Bacon Street in February 2015. She is thrilled to be able to work with such a dynamic and dedicated group of prevention and treatment professionals and is eager to work with the greater Williamsburg community in growing the services that we provide for teens and their families. Kim is originally from Arizona and did her undergraduate work at Northern Arizona University in history/social studies education after which she continued on to graduate school at James Madison University and graduated in 2003 with her Masters of Education degree in College Student Personnel Administration.  Kim has worked in substance abuse prevention with teens for the past 10 years and is passionate about empowering youth and families to lead healthy and successful lives.  A relatively recent transplant from Vermont, she's enjoying being closer to family and friends in Virginia.  She and her husband Scott have twin daughters, Kaylee and Claire who are in third grade at J. B. Blayton Elementary School.  In her free time she loves gardening, reading, hiking and is passionate about Broadway musicals and the arts.
Susan Sullivan-Tubach, Office Manager
Susan joined Bacon Street in June 2015.  She has a BA in Psychology from The College of William and Mary and previously volunteered with Bacon Street during her Community Psychology Practicum.  Susan has worked in community outreach and education for over 10 years.  Her extensive work with non-profits has prepared her for the various organizational and financial responsibilities of the Front Office.
Sarah-Daye Hand, Marketing and Special Events Coordinator
Sarah-Daye began her experience in events by shadowing David Beahm, of David Beahm Designs in New York City, during the summer of 2008. At this time, event planning was something she had never considered, but watching the ballroom of the NYC Plaza Hotel turn into a Jewish wedding extraordinaire, planted the seed. It was then that Sarah-Daye decided to start actively gaining experience in event planning. She applied for and received an internship with the events department at Christopher Newport University, where she was excited to assist in the planning of CNU's 50th Anniversary Gala, and her very own commencement. After graduation,  Sarah-Daye was hired by Colonial Williamsburg to be a Conference Coordinator where she received her event planning certification from Academy of Special Event Professionals. After three years, she moved on to the College of William and Mary's Conference Services department where she spend a year. Although Sarah-Daye loved planning special events for the college, she still thought something was missing in her career. Luckily a friend told her of a position with Bacon Street Youth and Family Services and she knew she had to work for the Agency. Not only did she get to plan events, but the events she would be planning would have a purpose that would benefit her community. She is very excited to apply her skills and expertise of event planning to the non profit world and help Bacon Street continue to grow and support her community.
Clinical Staff
Andrea Claiborne, Clinician
Ms. Andrea Claiborne is one of our new Clinicians and she is a Licensed Clinical Social Worker. As a part-time clinician, Andrea will be working as a member of the clinical team, seeing youth and families who are struggling with substance use and/or mental health disorders. Andrea grew up in the Williamsburg area and is excited about joining the team at Bacon Street!
Dr. Annie VanSkiver, Clinical Director
Dr. Annie VanSkiver is our new Clinical Director and is responsible for the oversight and management of our Clinical Treatment Program for adolescents, young adults, and their families. She has a background working with youth and a passion to make a difference here in Williamsburg! Dr. VanSkiver is a Clinical Psychologist and comes to us from Eastern State Hospital, where she has served for the past 9 years. She is thrilled to be joining the Bacon Street team!
Nathaniel Mason, Clinical Intern, William and Mary
Nathaniel is a University of Virginia graduate (Class of 2013) and majored in psychology and cognitive science. He has experience with in-home counseling, therapeutic day treatment, and the New Leaf Clinic for sanctioned-students at William and Mary for their substance use. He is passionate about helping adolescents and their families with the unique developmental struggles at that age. He is excited to gain more experience at Bacon Street and is going to pursue his LPC in the state of VA and then a doctorate in counselor education.
Billy Sincoskie, Clinical Intern, Thomas Nelson Community College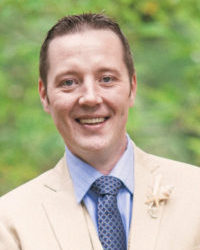 Joined Bacon Street in the fall of 2016 as a prevention intern and is now working on his CSAC Assistant Certificate.
Prevention Staff
Erin Ellis, Prevention Director
Erin Ellis is a Williamsburg native who returned to the area in 2003; she earned a B.A. in German, minor in Sociology, from the College of William and Mary in 1997. Erin spent 'college retirement' time in Jackson Hole, Wyoming after graduation, and was later hired as a German teacher and Assistant Dean of Students at Episcopal High School in Alexandria, Virginia. At Episcopal she was given the opportunity to coach, teach, and counsel high school students in a boarding school setting, and served as Dorm Head and Assistant Head of Residence Life. Erin moved back to Williamsburg after her daughter Audrey was born in order to spend more time with family, where her family grew to include her son Adam and daughter Heidi. She began her Master's in Clinical Mental Health Counseling at Capella University, and is currently moonlighting as a volunteer chauffeur, professional grilled cheese chef, part time Algebra and times tables tutor, subpar maid, and scheduling coordinator.  Erin is our new Prevention Director and is heading up our prevention team for the agency. Her responsibilities will include school and community-based prevention programming and activities. Erin is excited to be a part of Bacon Street, which is providing her the opportunity to 'give back' to this great community.