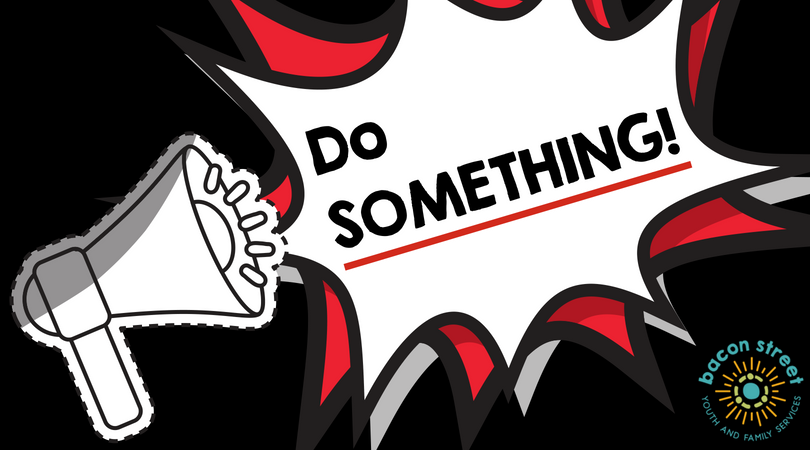 Sometimes it seems like there isn't a day that goes by without the news of an overdose. That someone has lost their battle with addiction or has lost their battle with a mental health issue. Add that to the overwhelming statistics being thrown at you in the news about the opioid epidemic and the increasing suicide rates in this county, and it seems like we are fighting a war that we may never win.
But we have to keep fighting. We are losing children. Brothers. Sisters. Friends. Nieces. Nephews. Aunts. Uncles. Mothers. Fathers. Teachers. Nurses. Doctors. Police officers. Etc. We are losing PEOPLE. People who are worthy of feeling loved and being saved, even if their addictions and mental health struggles tell them they are worthless.
And about those people that are dying or struggling with these issues…..we can no longer generalize them. They don't fit a stereotype or list of criteria. They come from all backgrounds. All races. All religions. All sexes. Addiction and mental health issues can literally happen to anyone BECAUSE THEY DO NOT DISCRIMINATE. And you may not even know they are struggling with any of these issues because they hide it. The stigma from what they are experiencing is so great that they don't even seek help because of what people will think about them and how they may be treated.
So…what do we do?
You do SOMETHING.
We can all sit around, watching the news and feel an overwhelming sadness about the addiction and statistics we hear. We can be in shock from hearing of a suicide of someone and say to ourselves, "I would have never expected that from them." Then we turn off the news, and go about our day. But that just isn't the answer.
We have to do SOMETHING.
So what is this SOMETHING I am referring to? Really, it's anything. Anything to help. Anything that makes you part of a solution, even if it is small, instead of sitting idly by and watching the problem continue to grow. Because it will keep growing if we don't do SOMETHING.
This brings me to Bacon Street Youth and Family Services. This is a group of people determined to do SOMETHING. To be a part of the solution. To remove the stigma around addiction and mental health. And our mission says it all: Bacon Street Youth and Family Services provides prevention, education, and counseling to youth, their families, and our community, resulting in their living a life free of substance use challenges. We empower youth and their families. For over 46 years, we have served adolescents and their families dealing with substance abuse through our programs. We are here to help…FREE OF JUDGMENT AND FULL OF COMPASSION.
We host meetings, REVIVE! Trainings to show people in the community how to recognize and treat an overdose, we do community outreach to youth in low income at-risk communities, and we do special events to help fund raise for our organization, among many other things.
Bacon Street Youth and Family Services is a nonprofit organization. Donations and sponsors are critical to sustaining our mission, and lets us keep doing SOMETHING. To continue to be a solution to the problem.
What does this all have to do with you? Well, you can be a part of the solution with us. You can do SOMETHING with us. And here is how:
1. Donate. All donations go back into the organization's programs. No donation is too small. And it isn't just about writing a check. If you can't donate money, you can donate your time. We offer volunteer positions. And if you don't quite have the time to commit to something like that, you can pitch in to help at our special events. Donating and volunteering helps us, but it also helps you too. It is a good way to give your own mental health a boost. If you have children, being a helper = raising a helper, by creating a great influence. Plus, you get to meet an awesome group of other helpers, working together to be part of the solution. To donate, click here. To volunteer, click here.
2. Sponsor. We have different levels of sponsorship available. Whether it is a regular sponsor of the organization, or a sponsor of one of our special events. Just like donating, this also helps you too. It lets people know you are committed to becoming part of the solution while increasing your exposure to the community. To learn more about becoming a sponsor, click here. You can learn more by clicking here too.
3. Attend any of our meetings or events. We hold several meetings, or groups, where you can educate yourself about addiction, parenting, and mental health. We also have our annual gala, 5k, and golf tournament. Get a group of friends together, and come out and join us! To learn more about our groups, click here. For a calendar of events, and more information on special events, click here.
4. Follow us on social media, and subscribe to our newsletter. We are active on Facebook and Instagram, and email a newsletter out every week. We share our blog posts and things happening at Bacon Street, but also other articles and videos that may help you learn more about addiction and mental health. Interact with us! We love our followers! Follow us on Facebook here. You can subscribe to our newsletter here. And our Instagram handle is bacon_street757
5. Tell people you know about us. Let other people know we are out there as a source of help and guidance. Maybe they will get involved in some way with our organization and help spread awareness. The more helpers, the better! And the more people we can help, the better!
The point is this: the problems of addiction and mental health issues aren't going to get better on their own. We can't sit idly by. We have to do SOMETHING. But it doesn't have to be complicated. It doesn't have to be time-consuming. It can be fun. You can donate, volunteer, attend events, or even just share one of our blog posts or Facebook posts and you might just save a life. It may be just the thing someone needs to get help for themselves or a loved one. And just like that, you did SOMETHING. You became part of the solution.
Thanks for reading this week!
Hope